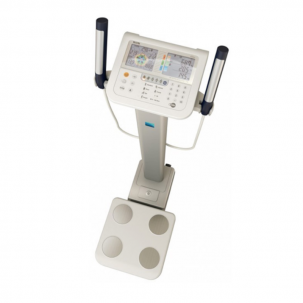 A lot of people want to get in shape or get healthier or achieve a specific weight. A lot of those people also know how hard it can be to achieve that goal. What these people might not know is that a different scale will help them. Tanita scales are different from most scales. With their unique methods, Tanita has developed scales that will help anyone get a detailed analysis of their body, which will help them along their journey to becoming healthier! Are you curious as to how these scales work and want to know more about Tanita? Then please keep reading to find out the best information regarding this subject so you will make the right choice.
About Tanita
Tanita is a company that specialises in measuring instruments, such as their unique scales. They have also developed a fitness program specifically for women who want to get into shape, but want a little extra help. They have even opened up their very own restaurant. In this restaurant, they serve the most delicious and healthy food. So if you are trying to become fitter, but also love good food, this restaurant is perfect for you! Tanita hopes to create a happier and healthier society with all their products and services. As they believe being healthy is very important, but it doesn't mean you should lose sight of what makes you happy. Happiness and health can go hand in hand.
How do their scales work?
Their scales not only measure your weight, but also other health factors. These health factors are determined by their 4C methodology. The 4C methodology will measure your fat content, body water, minerals and protein. Tanita uses the BIA method to gather all this information. BIA stands for Bioelectrical Impedance Analysis and uses little electrical currents to measure your body composition. A medical scale will thus give you more detail into your body and overall health.
What type of scales do they have?
Tanita has developed different scales, such as their segmental body composition scales and their body composition scales.Their smart body analysis scale even sends all your information to your phone so you can keep close track of your achievements and measurements. You only have to download their app and your results will be shown in your app automatically. It's very important to know your measurements in various health factors, as you can adjust your workouts accordingly.